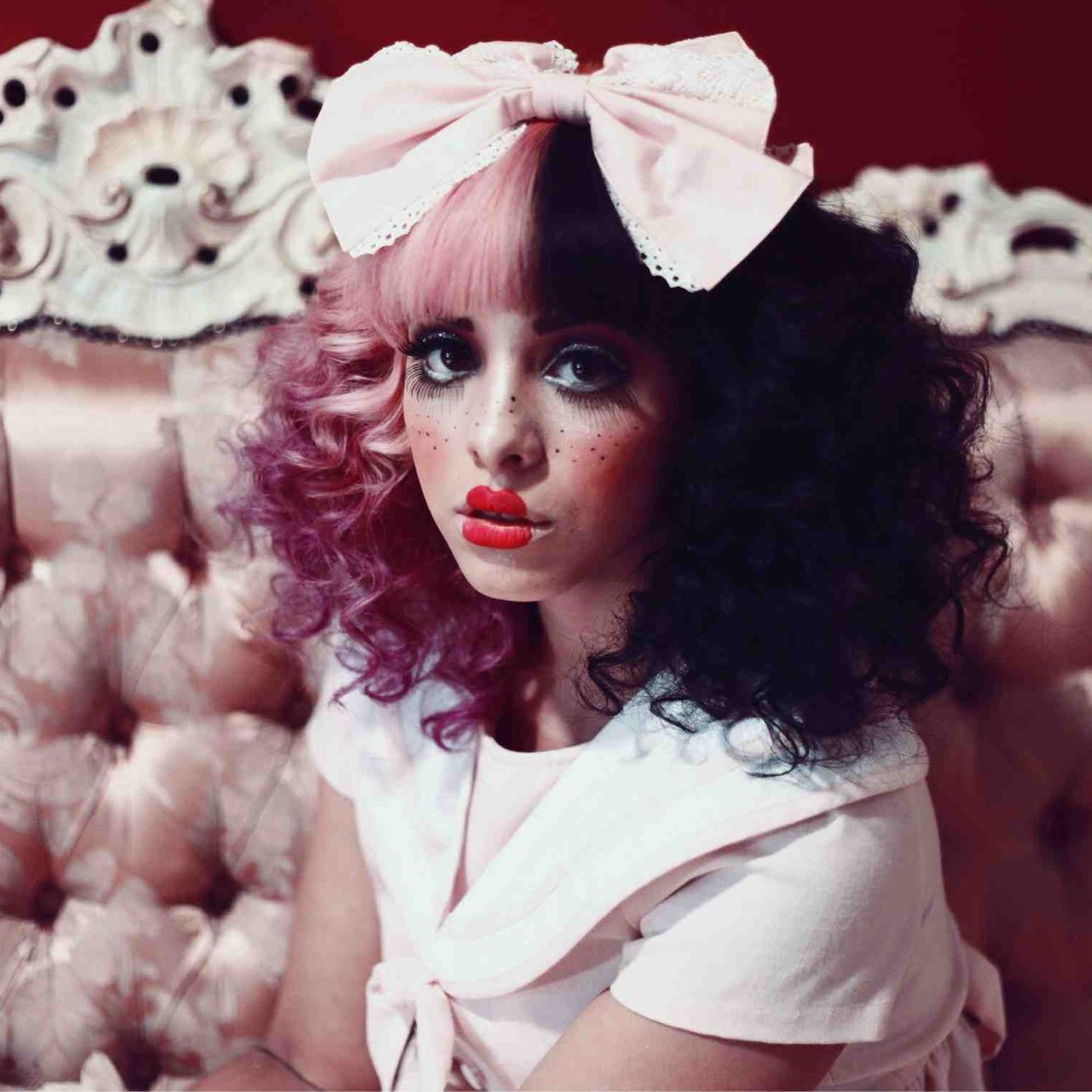 Empress Of Originality: Empress Melanie Martinez
It is no secret that I am all-out for originality and creativity. I think that it is a cure to the dull, monotonous, and often depressing existence that manhood has trenched itself upon. When it comes to originality, hardly anyone could hold a candle to the all-out innovative prodigy that was Empress Melanie.
We first became introduced to Empress Melanie when she appeared on The Voice Season 3, where her combination of duo-colored hair, red bows, a toothy smile, and her delicate, adorable, hypnotic, innocent take on a seductive Britney Spears'
Toxic
captured out attention from the gecko. Here is her studio version:
And here's her live:
Empress Melanie found huge success on the show, where her looks and her unique singing style elevated her all the way to the Top 6. And she would have found success in mainstream music too, if that wack-ass anorexic shitstick Levine Adam kept his promise and took her on tour with him, or at least signed her to his dumbass record company that nobody knows about. Here is a list of all her performances on The Voice.
Lights ~ Duet with Caitlyn Michele
Watch Empress Melanie put a waning and innocent touch on this song.
Bulletproof ~
Empress Melanie puts a delicate touch on this song.
Hit The Road Jack
~ Empress Melanie takes you back to the 50s, with a Marilyn Monroe-esque style to a Ray Charles classic. :)
Cough Syrup ~
Empress Melanie puts a waning and solemn touch to this dark song.
Seven Nation Army ~
Empress Melanie gives off a hypnotic rendition assisted by her photography.
Too Close ~
Empress Melanie gives this song an intimate polishing.
Crazy ~
Empress Melanie gives a haunting rendition of this Cee Lo classic.
The Show ~
Empress Melanie puts on an absolute adorable performance which capitalizes on her innocence and her cutesy-dolly look.
To purchase music from Empress Melanie, please visit her itunes page:
https://itunes.apple.com/us/artist/melanie-martinez/id212916643
EMPRESS MELANIE'S SINGLE!:
Empress Melanie works her magic again with her newest haunting single, that is ridiculously catchy, kind of eerie, a mixture of adorable and darkness, and a hypnotic melodic rhythm. To enjoy the full experience, please visit Empress Melanie's iTunes and purchase the single right there. Or join her facebook:
https://www.facebook.com/melaniemartinezmusic
. SUPPORT EMPRESS MELANIE, LONG LIVE EMPRESS MELANIE!!! :)
Empress Melanie's Look:
Along with her fabulous singing, what also made Empress Melanie so popular with viewers was her pristine and unique fashion sense that radiates cuteness, beauty, vintage, and artistry.
Hair:
Empress Melanie's trademark hairstyle is a half and half duo color or blonde (left side) and black (right side). she seems to enjoy dying her hair in two different colors. She seems to like pinning it up in a bun or curling it out.
Bows:
Empress Melanie's favorite head accessory is a simple red bow, which brings out her innocence and her cuteness.
Eye Makeup:
Empress Melanie most likely uses mascara to give her eyes a shadowed touch and elongated eyelashes. Empress Melanie likes to be expressive with her eyes, to give off a haunting look that sharply contrasts her cutesy demeanor.
Lips:
Empress Melanie likes to highlight her lips with a cherry-red gloss lipstick.
Toothy-smile:
Empress Melanie possesses a toothy smile that makes her look so endearingly young like a innocent girl.
Skirts:
Empress Melanie enjoys wearing skirts, usually floral-patterned skirts, or skirts with her own artistic designs most likely derived of her photographic passion.
Trade-Mark: Foot-Powered Tambourine.
Empress Melanie is able to play multiple instruments and sing by inventing this nifty trick. She actually taps in rhythm to the music, which acts somewhat like a metronome to guide her.
Photography:
Let's face it, Empress Melanie is a living embodiment of an artistic mind. Not only is she a talented instrumentalist and singer, but she also possesses an avid interest in conceptual photography, which she often rearranges into clothing designs. Empress Melanie is probably one of the most talented and creative artistic engines to break out of this dull, dull generation.
Empress Melanie arranges common items and creatures into integral combinations of nature, exhibiting an ethereal taste that is utterly captivating. She doesn't overdo her photographs either, as the butterflies clearly stand out as do the vibrant colors of the roses.
Empress Melanie seems to enjoy using flowers a lot in her pictures. The vibrant petals rise out like frosting embroidered to a cake, as the water acts like a transparent barrier.
In the interpretation of this photograph, Empress Melanie obvious works her imagination, symbolizing the virtue of freedom, with the trapped butterflies in a reddish hue of desolation as the butterflies escaping soar away with the grace of le birds, sporting hallow white colors like the mottled specks imbued in the ascendance of le angels. Delightful...
Empress Melanie is A REAL ARTIST, please assist in the longevity of her much deserved career. :P