Vintage Queen: Emily West
It's official. My newest hero on America's Got Talent Season 9 is indeed Vintage Queen Emily West. She absolutely represents EVERYTHING that is missing from the music industry today... and that is soul, heart, and class. Vintage Queen Emily West is a country singer, a remarkable one at that with a powerful resonating classic sound intermixed with a Lana Del Rey-esque smokey lower register and a signature Southern-style country sound. Vintage Queen Emily West is certainly one of the best lady country singers I've heard in a long time, since Miss Carrie Underwood, and I DO believe that Vintage Queen Emily West can mirror Miss Underwood's success with her recent resurfacing on America's Got Talent.
But what really stands out about Vintage Queen Emily West is the amount of EMOTION she puts into her singing. And that may have been the result of her tragic experience with being dropped from a record label. The feelings of regret, desperation, and discouragement from such a devastating blow may have given Vintage Queen Emily West the hurtful emotions to implement into her songs, which makes her singing all that much more heartrending, sincere, and grandeur. To see what we mean, check out this incredible take on Roy Orbison's classic
You Got It.
The amount of sincerity and passion is sewn into every word. I'm willing to personally say that it was flawless to the point that I actually preferred Vintage Queen Emily's version to the original. Starting off with Lana Del Rey-esque lower smokey vocals, Vintage Queen Emily transcends all her passion into the song, allowing us to feel the yearning desperation, soul, and heart she had induced from a probable combination of her personal connection to the lyrics and the make-it-or-break-it pressure of Judgment Week (previously coined Vegas Week).
From the first moment that Vintage Queen Emily walked onto the AGT stage, she immediately stood out for her preference of classic vintage styles. Her hairstyle is that reminiscent of the late Legendary Senora Marilyn Monroe, and her outfits were stunningly of class. We NEED more artists like Vintage Queen Emily because this junkyard termed music industry is littered with plastic mannequins, artificial 'pretty boys', gold teeth, bling chains, and other obscenities so to speak. Vintage Queen Emily is like a statuette of hope, that class and cordiality isn't completely dead in the music industry.
Here are her stunning performances on America's Got Talent:
Vintage Queen Emily West sings
Sea Of Love
with all that vintage charm! :D
Vintage Queen Emily's audition was indeed classical with so much soul, heart, and passion heard. This already set her as an instant frontrunner (and in my opinion, the best singing on AGT).
For her quarterfinal performance, Vintage Queen Emily West delivered a soul-trending rendition of Sia's
Chandelier
and quite frankly outdone Sia herself. Vintage Queen Emily's emotion was unrivaled, and her classical sound absolutely shone at full bright power. She even had on a vivacious Marilyn-esque veiled-laced beaded gown and a caricature to take us back in time. Along with a string orchestra, it was a stupendous performance that cemented Vintage Queen Emily's status as a blossoming star shown when she EASILY breezed to the semifinals ahead of all her competition that night.
Vintage Queen Emily is currently at the semifinals at the time of this article. In terms of star potential alone, I'd put my votes on Vintage Queen Emily. So keep an eye out on her and remember to vote! :)
Vintage Queen Emily actually had an experience working with
Capitol Records
at one point of her career. For a budding career, she did pretty well, landing a few singles on the Billboards and getting the opportunity to duet with Keith Urban. Vintage Queen Emily has three albums, which you will find at her itunes page I provided here:
Itunes Link:
https://itunes.apple.com/us/artist/emily-west/id268716741
Her biggest successes so far are
Rock In Your Shoes, I Hate You, I Love You Again,
and
Blue Skies
with Mister Keith Urban. Here they are! :)
Here is the music video for Vintage Queen Emily's
Rock In Your Shoes
which peaked at an impressive no. 39 on the Billboards. Here, her country sound really kicks in. :)
Vintage Queen Emily's
I Hate You, I Love You Again
is one of her best songs, showing off her rich warm falsetto range in a tranquil background sound. It actually sold pretty well, having her full EP album peak at position 41 at the Billboards.
Perhaps her most well known original songs to date, Vintage Queen Emily's
Blue Sky
is a very emotional song showing off her powerful emotional voice. In addition, Mister Keith Urban accompanies her in the chorus. :)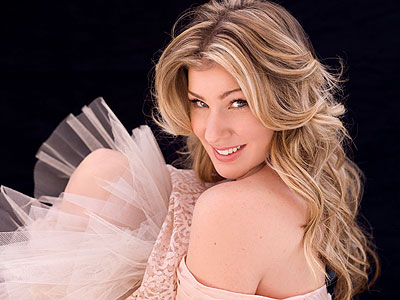 Support Vintage Queen Emily! I have a feeling that she will finally be the country star that she DESERVES to be. :)
Like Her On Facebook:
https://www.facebook.com/emilywest
Like Her On Twitter:
https://twitter.com/Westimonials
SUBSCRIBE TO HER ON YOUTUBE:
https://www.youtube.com/user/emilywest/about